Kristen McCurley's Home Page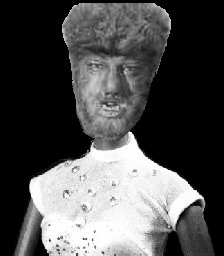 I'm not sure what to put here yet. I have a few ideas though:
My idea for a new Barbie doll: Werewolf Barbie. Here is a picture of her. If she could talk, this is what she would say. Mom says it won't sell well. Here are some other sick ideas for Barbies.
There there's the Barbie of the 90's: Single Mom Barbie!
My idea for the Internet Shoplifting Network.
---
Here's a picture of my family